'To continue the momentum toward achieving disability rights in Armenia, participation from all segments of society is needed. Join the movement!'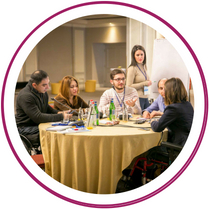 Globally, people with disabilities play an important role in the growth and development of strong communities. However, people with disabilities are too often unable to contribute to their communities. Discrimination and inaccessibility persist despite laws and policies protecting the civil rights of persons with disabilities due to lack of effective implementation, monitoring and enforcement.
GlobalDisabilityRightsNow.org is a comprehensive resource center providing information, tools, and best practices to implement and enforce laws and policies that protect the rights of people with disabilities.
RightsNow! Activities in Armenia
​2015: MIUSA partnered with AGATE Rights Defense Center for Women with Disabilities NGO. Based in Gyumri, AGATE works closely with MIUSA and the RightsNow! Consortium to plan and implement all RightsNow! project activities in Armenia.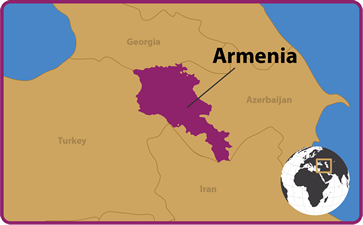 October 2015: The RightsNow! team conducted a 5-day introductory visit to Yerevan and met with a wide range of stakeholders to get first-hand information on the status of the national disability legal frameworks, implementation strategies and disability rights initiatives. The U.S. experts met with DPOs, civil society and human rights organizations, and Ministry officials.
May 2016: RightsNow! sent a team of experts in disability law, coalition building, and political advocacy to Yerevan to conduct a five-day training and work with DPOs, government, and civil society leaders. The training resulted in the development of working groups on issues such as accessibility in higher education, physical access to public buildings, development of parent education groups, community-based alternatives to institutionalization, prevention of gender based violence among women with disabilities, and promoting the rights of persons with mental health disabilities.
January 2017: RightsNow! technical experts collaborated with RightsNow! partners on advocacy strategies for political participation and accessible elections. The convening of DPOs, civil society organizations, and lawyers led to collaboratively drafting a policy platform, the first in Armenia. Eight of the nine political parties signed the platform.
November 2017: The RightsNow! team established an Advocacy Strategy Committee. The committee drafted a 'Blueprint for Advocacy' targeting adoption of the draft disability law. The "Blueprint" mapped out political advocacy, media and community outreach objectives.
2016-2018: The RightsNow! Consortium and team of legal and political strategy experts provided technical assistance to Armenian DPOs, government Ministries and members of Parliament to strengthen enforcement and ensure rights-based language is included in the "Draft Law of the Republic of Armenia on Protection of Rights and Social Inclusion of Persons with Disabilities" and to advocate for its adoption.
Armenian Resources
Armenian Disability Resource Center, a topically comprehensive online disability resource center managed by Armenian-based Unison NGO and created with funding from USAID. Visit the center here: http://www.disability.am
The key resources below are available in Armenian. It is our intention to continue to provide additional resources in Armenian.